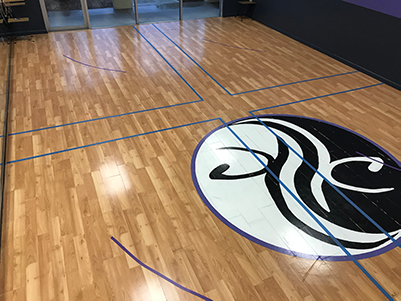 More about our class safety protocol

Students are required to use hand sanitizer before and after class. Each student trains in their designated area. Masks are required in the main studio. If it is uncomfortable students can train remotely or on site via a monitor. Bathroom is for emergency use only and all conversation is outside after class. Guests can observe from outside the facility. Guests must use a mask and social distancing of 6 feet or more.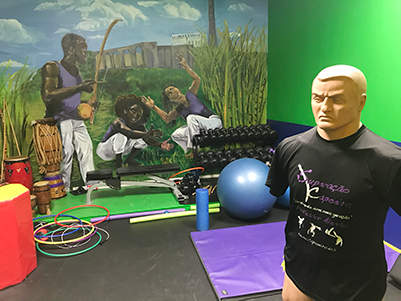 More about our Fitness Facilities

Private use of facilities is by appointment only, individuals or families. Each student is required to use hand sanitizer before and after use. Weights are for adults only and/or for use with a Personal Trainer. All equipment should be wiped before and after use. Bathroom is for emergency use only. Masks are not required unless with a personal trainer.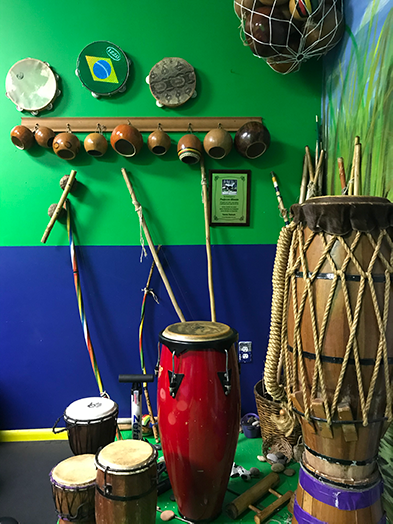 More about our Music Safety

Use of instruments and practice time is available for individuals and families by appointment. Tutorials are available to view on the monitor in the Brasil Room. Instrument rentals are also an option for those who prefer to practice at home. Music classes and particularly singing is conducted outside and with masks.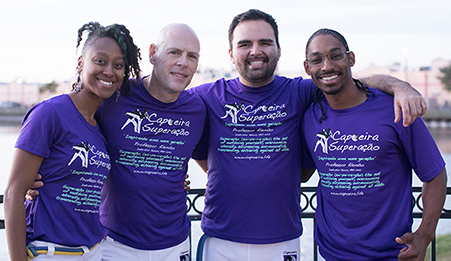 We welcome all ages and all levels . . .

Whether you haven't worked out in years or you're in top shape we have a program for you. We serve children, ages 4 and up as well as adults of all ages. We take your unique circumstances and develop a plan tailored to you or your child. Every student works at their own pace.
Small individualized classes . . .

Regular classes are limited to 10 students allowing us to give you more attention. We also have specialized classes and private lessons to ensure that your training is efficient and you learning is faster.
Work at your own pace . . .

You can train as much or as little as your schedule and fitness level allow. We also have online videos to reinforce what you learn in class and help you fit capoeira into your busy schedule. Talk to us about designing a training schedule that works for you.
Be part of a supportive community . . .

We provide a safe and supportive environment for you and your children. It can be awkward to learn something new. It can be challenging to push yourself physically. We've been there and want to see you succeed. Superação, the name of our studio, literally means the act of outdoing yourself. Be surprised by how much you can accomplish.