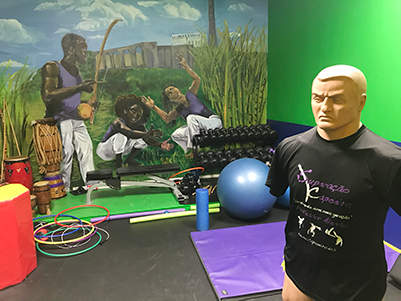 • Our Personal Fitness Facilities are available to individuals and families by appointment.

• Students are required to use hand sanitizer before and after class.

• Weights and selected equipment is for adults only and/or under the supervision of a personal trainer.

• Masks are not required while you train unless there is a personal trainer present.

• All equipment (including weights) should be wiped before and after use.

• Bathroom is for emergency use only.

• Guests are not allowed in the Brasil Room.
⇦
⇨